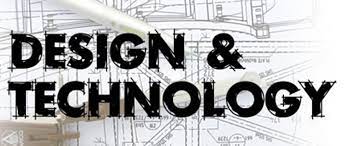 Welcome to the Design Technology Department
Department Staff
Mr M Smith
Subject Leader: Design Technology
Mrs McKenzie

Design Technology KS4 Coordinator 

Mr W Tobolewski

Design Technology KS3 Coordinator




Technicians

Ms G Martin

Design Technology Technician

Mr T Mullally

Design Technology Technician
The D&T curriculum is designed to teach students the skills and knowledge to engage positively with materials, components, products, and technologies in the world around them. Students are given the opportunity to experiment, gain confidence and develop new skills through project based learning. Each D&T project allows access to a range of different practical learning opportunities with a focus on Health and Safety, outcomes and processes. All units aim to raise the students' sense of achievement by creating finished products of high quality. Students gain understanding on the importance of accuracy and practice to create outcomes valued by them. Skills are taught progressively to ensure that all students are able to learn and practice in order to develop as they move through the school. D&T allows students to apply the knowledge and skills learned in other subjects, particularly Maths, Science and Art. Evaluation is an integral part of the design process and allows students to adapt and improve their product, this is a key skill which they need throughout their life. By studying D&T, students will gain transferable skills, such as using initiative, being organised, being able to evaluate, communication skills and working as part of a team. The Design and Technology department is committed to delivering an exciting and innovative curriculum that is accessible to all students and provides opportunities for them to become self-confident and imaginative problem solvers who can thrive in an ever-evolving technological world. Lessons provide students with the opportunity to access new technologies and develop traditional skills so that they can create high quality outcomes that consider important social, ethical, and environmental responsibilities. Students learn in a safe and supportive environment that will foster the independence to experiment without fear of making mistakes and develop the resilience and awareness to become the designers, makers, and consumers of tomorrow.
Key Stage 3
Year 7
Project 1. Electronic Greeting Card
Project 2. Desk Tidy
Subject Knowledge
Health and Safety
Mechanical and physical properties.
Basic Electronic components.
CAD/CAM (Vinyl Cutter).
System and control input/output.
Categories of wood where do they come from and what are their properties.
Famous designers. Norman Foster, Alec Issigonis, William Morris, Alexander McQueen, Harry Beck, Marcel Breuer, Coco Chanel.
Basic workshop tools and workshop machinery.
Key skills
Oblique and 1-point perspective.
Font and Lettering.
Soldering, basic electronic circuit making.
Key skills: Wood Processes.
Basic woodwork skills and modelling.
Year 8
Project 1: Box Project
Project 2: Clock Project
Subject Knowledge
Health and Safety
Polymers: Where do Polymers come from and their properties.
Processes: How plastic products are made.
Environmental impact of polymers.
Biomimicry: Why designers copy nature.
Maths: Volume and areas calculations.
Famous designers; James Dyson, Tom Dixon, Raymond Loewy, Thomas Heatherwick.
CAD (Google Sketch Up, Techsoft).
Vacuum former polymer process.
CAD/CAM (Techsoft and laser cutter).
Key skills
Isometric Drawing
2 Point Perspective.
Thick and thin line.
Shading & rendering.
Use of finishes/ painting.
Carpentry skills/ joint fabrication.
Year 9
Project 1: Speaker Project
Project 2: Phone stand
Subject Knowledge
Health and Safety
Anthropometrics and Ergonomics: Why designers need measurements.
Planned obsolescence: Why do products break?
Electronic components.
Metals where they come from and what are their properties.
Anthropomorphism: Why designers make products look human.
Smart Materials: Materials that can change shape or form when exposed to certain stimuli.
Famous Design Companies: Dyson, Braun, Apple, Alessi
Key Skills
Orthographic/ exploded view.
Shaping/forming of materials.
CAD/CAM (Techsoft and laser cutter)
Building PCB circuits
Key Stage 4
Design Technology GCSE
Design and Technology is an inspiring, rigorous and practical subject that encourages students to develop thinking skills and creatively solve problems both as individuals and as members of a team. Students are encouraged to use their creativity and imagination to design and make products that solve real and relevant problems within a variety of contexts, considering their own and other's needs, wants and values. 
The course is divided into two sections:
     

NEA: Assignment & working prototype (50% of final mark)

     

Exam Paper: Written assessment (50% of final mark)
This course intends to:
Develop realistic design proposals as a result of the exploration of design opportunities.

To use imagination, experimentation and combine ideas when designing.

To develop the skills to critique and refine design ideas and decisions.

To use different media and techniques to target different audiences.

To develop decision-making skills, including the planning and organisation of time and resources when managing project work.

To develop a broad knowledge of materials, components and technologies and practical skills and use these to develop high quality, imaginative and functional prototypes.
Construction Level 1/2 Award
Construction offers an experience that focuses learning through applied learning by acquiring and applying knowledge, skills and understanding through purposeful tasks set in sector or subject contexts that have many of the characteristics of real work. The subject requires learners to consider how the use and application of their learning impacts on individuals, employers, society and the environment.
The course is divided into the following sections:
     

Unit 1: Safety and security in construction (50 % of final mark)

     

Unit 2: Practical construction skills (25% of final mark)

     

Unit 3: Planning construction projects (25% of final mark)
This course intends to:
     

Develop skills required for independent learning and development.

     

Develop a range of generic and transferable skills in construction trades.

     

To develop the ability to solve problems in a construction environment.

     

To engage with the skills of project-based research, development and presentation.

     

To develop the fundamental ability to work alongside other professionals, in a professional environment.

     

To develop the ability to apply learning in vocational contexts
Key Stage 5
Design Technology A-Level
The course is divided into the following sections:
     

Exam paper: Core technical principles and core designing and making principles. (25%)

     

Exam paper: Specialist knowledge, technical, designing, and making principles. (25%)

     

NON-EXAM ASSESSMENT: Practical application of technical principles, designing and making principles and specialist knowledge. (50%)
The Design and Technology A-level qualifications enables students to participate successfully and with confidence in an increasingly technological world. They will learn from the wider influences on the subject including historical, social, cultural, environmental and economic factors. 
Study will focus on core technical and designing and making principles, in the context of product design developing additional specialist knowledge in relation to students' chosen area, preparing them for progression into either higher education or careers in this sector.