Applying for a place at Trinity Sixth Form
We welcome applications from students of all faiths and none who are seeking an excellent education in a well-established and rich learning environment.
Please click here for our Sixth Form Application Form 2024
Entry criteria
To join Trinity Sixth Form, candidates are usually required to have a minimum of 6 GCSE grades 9-4 and a good record of behaviour and attendance.  Students are able to choose 3 or 4 (if their academic profile supports this) subjects with the option to add additional Level 3 qualifications such as the Extended Project Qualification, Core Maths or enrichment opportunities such as LAMDA, Duke of Edinburgh or Lowland Leader Awards.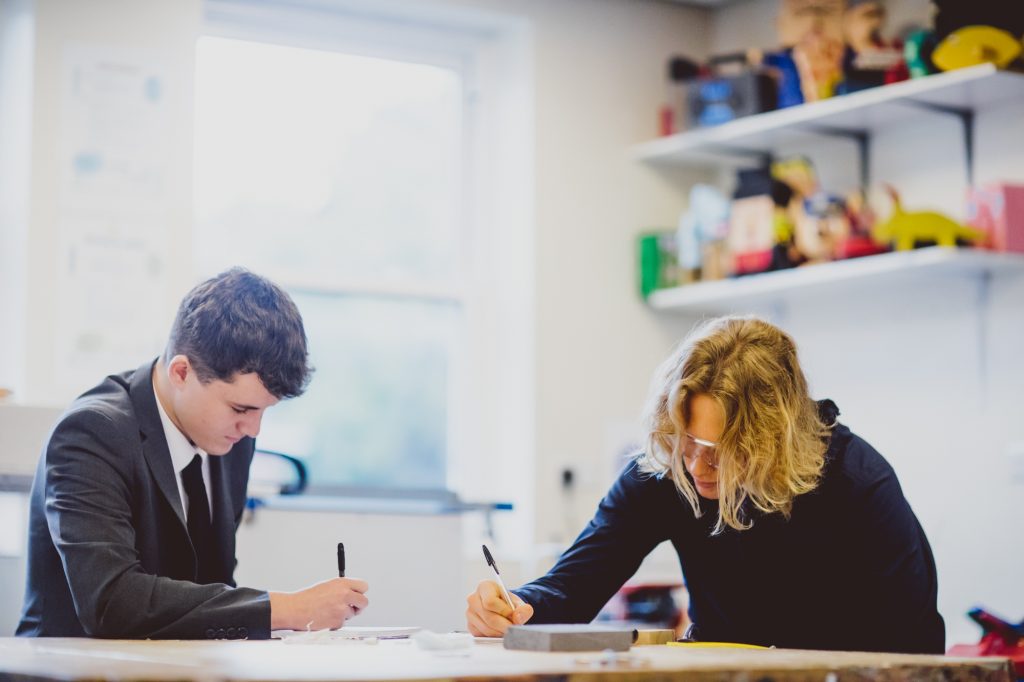 We would usually expect students to have a Grade 6 in the subjects that they choose (if studied previously) and some subjects have specific entry criteria (See Sixth Form Admissions criteria below).
Subject Option Blocks 2024
Please choose 3 or 4 subjects from option blocks A-D
Please choose one subject from each Option Block
Option A
Option B
Option C
Option D
Optional additional subject
Art & Design
Biology
Chemistry
Biology
Core Maths
Computer Science
Business
Computer Science
Business
Extended Project Qualification (EPQ)
Economics
Chemistry
Economics
English Literature
Assistant Expedition Leaders Award
Film Studies
Digital Media*
English Literature
Food Science & Nutrition*
LAMDA qualifications in Public Speaking or Acting

French
English Language & Literature
Maths
Geography
Geography
Mathematics
Media Studies
History
MOOCs and Future Learn Courses
History

Maths and Further Maths (must also be taken in D)
Music
Media Studies
Philosophy & Ethics

Design & Technology: Product Design
Physics
Maths and Further Maths (must also be taken in B)
Duke of Edinburgh Silver or Gold Award
Physical Education
Sociology
Politics
Photography
Physics
Spanish
Psychology
Sociology
Psychology
Drama & Theatre Studies
Any student who has not achieved a Grade 4 in either English or Mathematics will need to attend resit lessons alongside their Level 3 studies.
Documents For Applicants
Sixth Form Admissions Policy 2024
SIF Form – Sixth Form Admissions 2024
Sixth Form Admissions Criteria 2024